Skiing lessons Intermediate to Expert level
Perfect your skiing technique with the advice of professionals who are all ears for you.
You will improve in a group suited to your level so that you can progress effectively, safely, and in a dynamic and friendly atmosphere. Come and make lasting skiing memories
!
Please choose the lesson according to your level:
Intermediate: Class 1 and Class 2
Expert: Class 4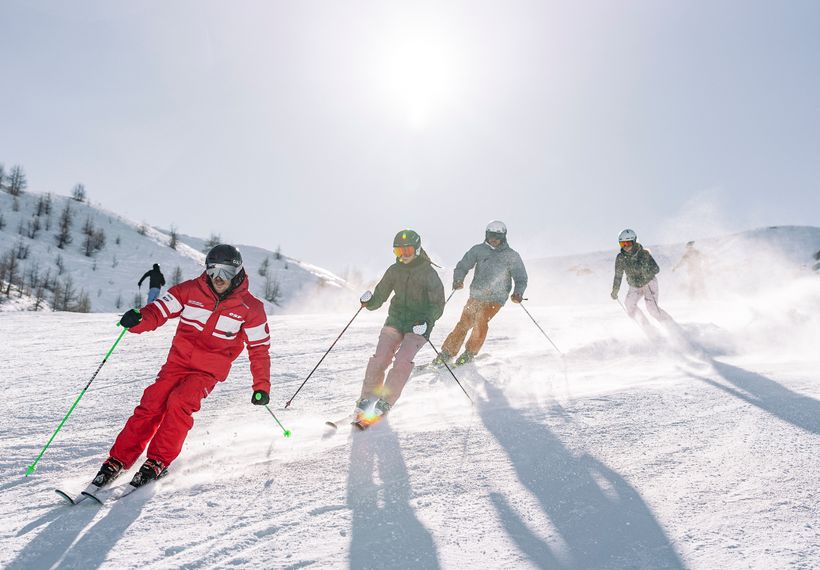 From 183€
5 or 6 skiing lessons
morning
1 to 4 learners per class
Sunday to Friday
or Monday to Friday

9:00am to 11:30am
Gare du téléphérique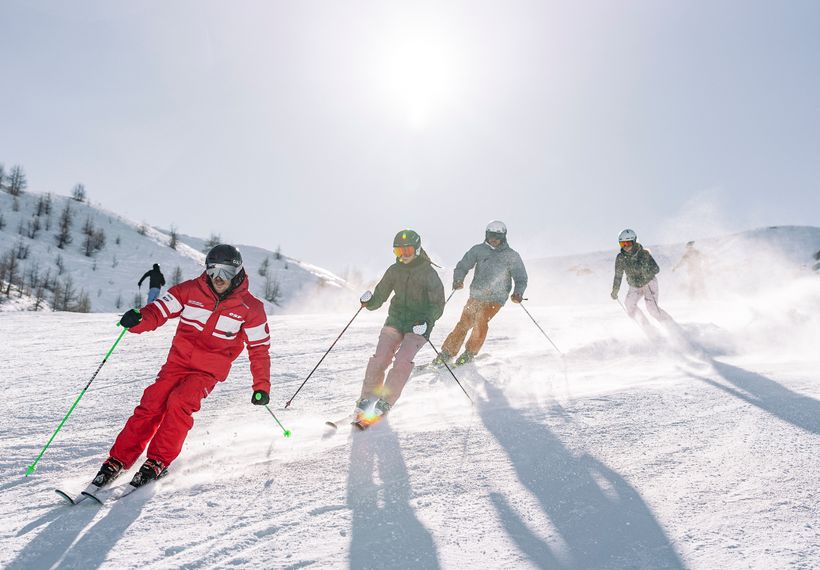 From 183€
5 or 6 skiing lessons
afternoon
1 to 4 learners per class
Sunday to Friday
or Monday to Friday

Jardin de Montfrais